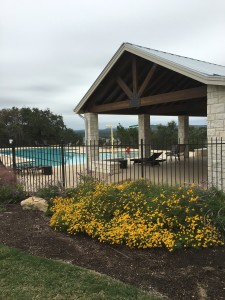 Ridge Harbor Pool
Ridge Harbor is a gated community.  If you need a gate code and/or a remote for the gates, please contact: 512-790-0178, pm@rhpoa.com
The Property Owners Association (POA) meets the 1st Monday of every month at 6 PM.  All meetings are open and residents are encouraged to attend if they have an issue they wish to have noted.  To be added to the Agenda, contact the Property Manager or email

r

idgeharbor.board@gmail.com

POA Dues:  Due January 1st of each year.  The dues are used to cover road maintenance, pool maintenance, landscaping, and general maintenance of common areas.   PLEASE PAY YOUR DUES ON TIME to avoid incurring late fees. Contact:: pm@rhpoa.com

Pool: The community pool is a great place to cool off.  Please use caution (you are your own life-guard) and help keep the pool and area around the pool clean. Please follow the rules of the pool…THANKS!   Children under 13 years of age need to be accompanied by an adult.
Pool Code and Gate Remotes  If you need either, please email … pm@rhpoa.com
All new homes in the community are subject to approval by the Ride Harbor Architectural Control Committee (ACC). 

See ACC for more information

.   This includes remodeling plans, decks, some landscaping, etc.  Contact ::  ACC.rhpoa@gmail.com
Boat Ramps:  The boat ramps are for the use of Ridge Harbor property owners only. Please do not block the ramp;  park off the pavement after you have launched.