This site contains information for current & prospective property owners of Ridge Harbor, The Point at Ridge Harbor, Harbor Point, Harbor Cove and Courtside at Ridge Harbor.  
The community is located at mile marker 46, on the south shore of Lake Travis.

The LCRA is managing the lake level and bringing it back down to a more optimal elevation …
October 23, 2018 @ 10am :: 702.51 | October 31, 2018 @11am :: 689.80
A look at the 6 highest levels of Lake Travis over the years (we moved into slot #5 last week) ::
1. December 25, 1991 – 710.44 ft
2. May 18, 1957 – 707.38 ft
3. June 25, 1997 – 705.11 ft
4. February 9, 1992 – 704.68 ft
5.  October 20, 2018 – 704.30 ft
6. July 6, 2007 – 701.51 ft
681′ is considered 'optimal pool level';  flood plain elevation for Lake Travis is 722′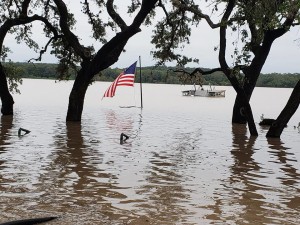 Ridge Harbor Marina Park … October 18, 2018.  Thank you to one of our awesome neighbors who swam out in the murky water to secure the flag before it went under-water.
👇👇👇  Drone shots taken over Ridge Harbor then uploaded to You Tube on 10/20/2018.  The lake level was 704′   👇👇👇

Get FREE instant access to local homes from any cell or tablet.
Keller Williams and The Gabriel Team are pleased to provide you with a Real Estate Search 'on the go'.  Available on Android, iPhone, or iPad, the app gives you access to more than 4 million homes.  CLICK HERE or the image above to get our MOBILE APP
Community Contact Info
2018 POA Board of Directors
David Henderson – President

Kathy Nunn – Vice President

Bob Richards – Communications


Linda Eicher – Facilities Director

Email :: RidgeHarbor.Board@gmail.com
All property owners are invited to attend the monthly Ridge Harbor POA Board Meetings.
*The next Board Meeting will be held at Kathy Nunn's Residence, 208 Cove Creek Drive on Thursday, October 18, 2018, at 6:00PM*
Board Meeting Minutes are available at RidgeHarbor.org
Directions:  Ridge Harbor Map |  Driving Directions from Austin or Hwy 281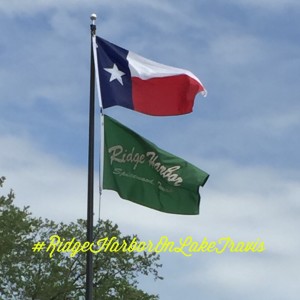 Boat Slips at the Ridge Harbor Marina …. For Sale and/or For Lease are posted on the Marina Page of this site.
Connect with Ridge Harbor on Face Book
Join the Ridge Harbor NextDoor site :: PropertyOwners… Click Here
This website is owned by Kathie Gabriel* and Sherri Curry and is used for information pertaining to the community of Ridge Harbor on Lake Travis in Spicewood, Texas.  All information is deemed reliable but not guaranteed.
*Kathie Gabriel is a licensed Realtor in the State of Texas  |  Required Disclosures
last updated October 31, 2018